Med-Sense Guaranteed Association is committed to helping lessen the financial burden of college for students and their families.
The value of higher education has never been more significant than it is now. Unfortunately, the cost of higher education has continued to increase year over year, making it difficult for families to afford. At MSGA, we strive to lessen the financial burden for students and their families by offering financial gifts via the Nursing School Gift Program and educational scholarships via the MSGA Scholarship Program.
The Nursing School Gift Program
As part of our mission in improving our member's overall health, MSGA is actively seeks to help students studying to become future nurses by providing gifts to various nursing schools. These gifts have enabled those schools to provide scholarships to a number of their own nursing students who might otherwise not have been able to complete their studies due to financial stress. The following are schools we have proudly supported over the years: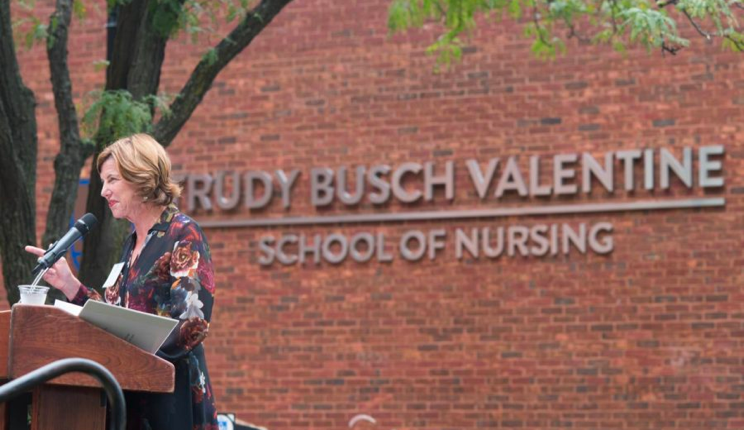 MSGA worked with St. Louis University to establish the MSGA Nursing Scholarship Fund and gifted a total of $90,000 in 2017, $25,000 in 2018, $25,000 in 2019, $25,000 in 2020, and $15,000 in 2021 into this fund. The Go Further Scholarship initiative via St. Louis University has a matching program that doubled the impact of the gifts. Thanks to donations from MSGA and the matching funds, the scholarship fund grew to $280,000 and is awarded to those nursing students who show financial need and academic success.
Located in Omaha, Nebraska, the College of Saint Mary is a Catholic women's university that has an outstanding nursing program. MSGA provided $75,000 in 2017, $25,000 in 2018, $25,000 in 2019, $25,000 in 2020, and $15,000 in 2021 to the school which in turn has provided 33 students with $5,000 scholarships.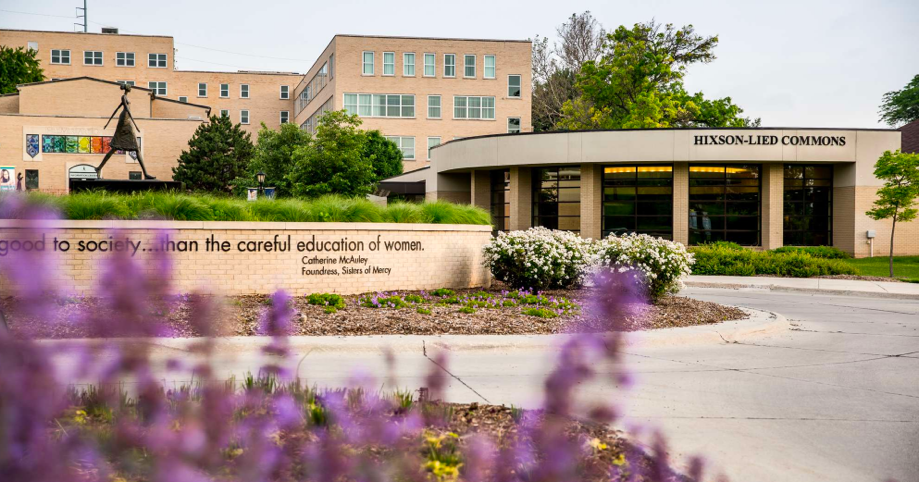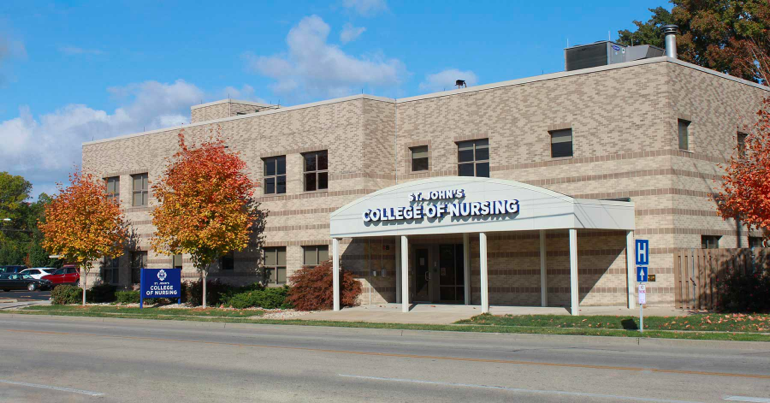 St. John's School of Nursing
St. John's School of Nursing is located in Springfield, IL, and offers upper-division bachelor nursing degree programs to those who have already completed their liberal arts and science courses at other institutions. The St. John's School of Nursing is associated with the Hospital Sisters of St. Francis and offers students hands-on experience to accompany their nursing program. Since December 2015, MSGA has provided a total of $165,000 to the St. John's School of Nursing to be used for student scholarships.
The MSGA Scholarship Program
MSGA awarded 17 scholarships in the amount of $5,000 each for the 2021/2022 school year. The scholarships were available to members or their dependents and may be used for tuition, books, and fees. Recipients were selected based on their goals, GPAs, letters of recommendation, and how the funds would be used to advance their academic progress and/or enhance their skills. We are no longer accepting applications for the 2020-2021 school year. Please check back in late spring of 2022 for future scholarship information.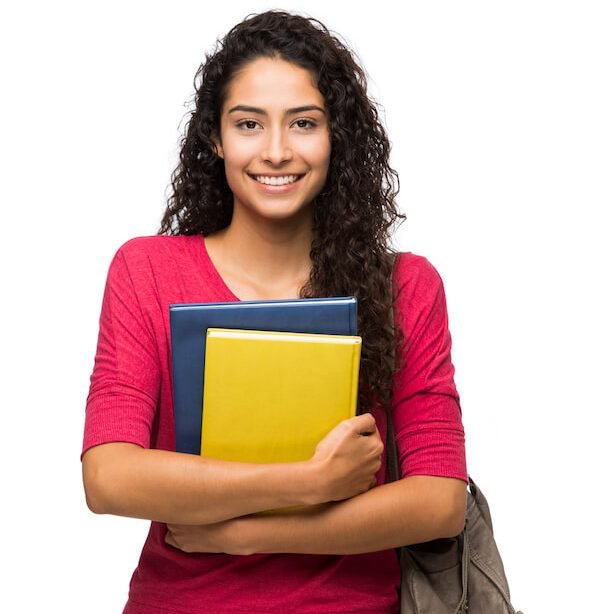 Giving through the years
Since 2015, MSGA has provided $1,507,000 for 409 individual scholarships.
| | 2015 | 2016 | 2017 | 2018 | 2019 | 2020 | 2021 | Total |
| --- | --- | --- | --- | --- | --- | --- | --- | --- |
| Recipients | 12 | 44 | 168 | 70 | 70 | 28 | 17 | 409 |
| Scholarship Amounts | $2,500 | $3,000 | $2,500 | $5,000 | $5,000 | $5,000 | $5,000 | |
| Total Awarded | $30,000 | $132,000 | $420,000 | $350,000 | $350,000 | $140,000 | $85,000 | $1,502,000 |
2021 Scholarship Recipients
Aylin Acosta
University of Indianapolis
Lexi Beets
Tarleton State University
Madison Billings
Clemson University
Bekka Broyles
Muhlenberg College
Brooke Covert
Rose-Hulman Institute of Technology
Beatrice Dibashi
The University of Alabama
Kingsley Ezenibe
University of St. Thomas in Houston
Kadi Hampson
Indiana State University
Itallee Hickman
Western Governors University
Paris Hickman
The University of Virginia's College at Wise
Sarah Klenke
Miami University
Wojciech Klos
University of Wisconsin-Madison
Kayley McCalmont
Abilene Christian University
Oloruntoba Ogundayomi
Texas Southern University
Adrana Oniovosa
The University of Texas at Austin
Carlos Patterson
University of Houston
Evan Tricker
University of Nebraska Omaha
2020 Scholarship Recipients
Seriah Barnes
Xavier University
Kehinde Olatunji
Huston Baptist University
Alexis Beets
Tarleton State University
Paulina Ramirez Machado
East Tennessee State University
Esther Aludogbu
South Carolina State University
Wade Fletcher
Indiana University Bloomington
John-Beloved Osho
Texas A&M University
Paris Nichole Hickman
The University of Virginia's College at Wise
Layne Elizabeth McCalmont
Baylor University
Sarah Klenke
Miami University
Brooke Elaine Covert
Rose-Hulman Institute of Technology
Maya Fernstrom
Pennsylvania State University
Aylin Acosta
University of Indianapolis
Oloruntoba Ade Ogundayomi
Texas Southern University
Carlos David Patterson
University of Houston
Leigh Callaway
University of Texas At San Antonio
Jacinta Obuseri
Chamberlain College of Nursing Pearland, Texas
Beatrice Dibashi
The University of Alabama
Jodi Evans
Stephen F. Asutin State University
Itallee Hickman
Western Governors University
Anulika Prisca Emelife
Prairie View A&M University College of Nursing
Aderonke Olatunji
Texas Southern University
Britnee Elizabeth Marshall
Britnee Elizabeth Marshall
Saily Marudwar
Roosevelt University
Adrana Emuobor Oniovosa
University of Texas at Austin
Rebekka Broyles
Muhlenberg College
Terrie Jean Fields
Prairie View A&M University
Gladys Awum Chefack
Prairie View A&M University
2019 Scholarship Recipients
Adebola Olayemi
Prairie View A&M University
Alaina Claire Bigelow
California State University East Bay
Alexander Sergei Hetzel
Slippery Rock University of Pennsylvania
Alexis Beets
Tarleton State University
Alisa Yost
Metropolitan State University of Denver
Alyssa Hudson
Anderson University
Amari Grevious
Anderson University
Anna Beth Wehr
Truman State University
Anulika Prisca Emelife
Prairie View A&M University College of Nursing
Audrey Elizabeth Johnson
Georgia Institute of Technology
Beatrice Dibashi
The University of Alabama
bekunmi ayomikun
houston community college
Brett Thomas Johnson
Sam Houston State University
Brianna Rondero
Texas A&M University
Britnee Elizabeth Marshall
Germanna Community College
Brooke Elaine Covert
Rose-Hulman Institute of Technology
Brooklyn Johnson
University of Texas Austin
Caleb Robinson Tucker
Texas Tech University
Caylin Duenas
California State University Long Beach
Chioma Ajaero
University of Texas Health Science Center at Houston
CHRISTIANA TORIOLA
PRAIRIE VIEW A&M UNIVERSITY COLLEGE OF NURSING
Daniel Aweda
Houston Community College
David Chan Yang Kim
Otis College of Art & Design
Elise Kathryn Lorow
Clarks Summit University
Elizabeth Ann Sherry
Southern Connecticut State University
Emily F. Gonzalez
Santa Rosa Junior College
Emily Valerie Carbo
Florida Southern College
Erin Ravenel
Southeastern University
Franklin Valdese Ngoue Ngoue
Prairie View A&M
HADIJA HUSSEIN OMAR
HOUSTON COMMUNITY COLLEGE
Hamzah Khan
University of Illinois at Chicago (UIC)
Heather Daniels
Lincoln Christian University
Huzaifah Khan
University of Illinois At Chicago
Itallee Vessels
Western Governers Unversity
Jasmine Housel
University of Florida
Jayden Andrew Glasscock
Texas Tech University
Jeri Goldberg
Florida State University
Jodi Lynn Evans
Stephen F. Austin State University
Jonathan Armijo
Moody Bible Institute
Joseph Royle
Shippensburg University
Joseph Wylie
Iowa State University
Joshua Brian Quinn
Florida State University
Kenneth Joseph Kern
Lander University
kinsella Taylor
Prairie view A&M university
Laura Perez Massague
San Jacinto College
Lauren Nicole Dillon
University of Arkansas
Leigh Callaway
University of Texas At San Antonio
Lorie Ann Fisher
Old Dominion University
Lucy Monde Chibesa
Prairie View A & M University
Mahnoor Qureshi
The George Washington University
Margaret Chinaza Ekechi
Texas Southern University
Maria Corpuz
Aspen University
Natalie Joy Hamilton
Union College
Nathan Marcus Irwin
Lipscomb University
Nkechinyere Odinma
Prairie View A&M University College of Nursing
OLUWATOYIN BUKOLA OJIKUTU
PRAIRIE VIEW A&M UNIVERSITY (COLLEGE OF NURSING)
Pamela Anyichie
Prairie View
Patricia Lennon
Miami University
Qionte Marce Johnson
Arizona State University
Rebekka Broyles
Muhlenberg College
Robert Fields
Prairie View A & M University
RUFUS I, AGBONYI
Prairie View A&M University
Ryan Thompson
Palo Alto University
Saily Marudwar
Roosevelt University, Chicago
Santiago Avila
University of Chicago
Schuyler Sices
Villanova University
Sydney Mae Stephan
Culinary Institute of America
Taylin Johnson
Texas Woman's University
Victoria Ayeni
Prairie view A & M University
Yecheskel Francis
Rutgers University
2018 Scholarship Recipients
Agartha Boateng
Prairie View A&M Un College of Nursing
Alaina Bigelow
California State University East Bay
Alexis Marrufo
Texas A&M University
Alireza Atabaie
Southern Methodist University
Alyssa Hudson
Anderson University
Aminat Yusuf
Prairie View A&M University
Anna Burton
Winthrop University
Araceli Sosa
Texas State University
Araceli Zamudio
Long Beach City College
Aylin Acosta
University of Indianapolis
Beatrice Dibashi
Shelton State Community College
Bekka Broyles
Muhlenberg College
Blanca Tovar
UW Parkside
Brianna Rondero
Texas A&M University
Britnee Marshall
Germanna Community College
Brittany Graham
Anoka Ramsey Community College
Brooke Tokes
Bowling Green State University
Casey Mott
Hinds Community College
Chris Darden
Mesa Community College
Christiana Toriola
Prairie View A&M University
Christine Emeric
Hollins University
Daniel Aweda
Houston Community College
Daniel Lavelle
Johns Hopkins University
David Chan Yang Kim
Otis College of Art & Design
Emily Carbo
Florida Southern College
Felita Williams
Florida A&M University
Gabriel Rojas
Full Sail University
Gisena Rodriguez
New Mexico State University
Halima Isah
Prairie View A&M University
Hamzah Khan
University of Illinois at Chicago
Hanna Hone
Atlantic Veterinary College
Hassan Anifowose
Texas A&M University
Huzaifah Khan
University of Illinois at Chicago (UIC)
Isabel Mueller
Arizona State University
Itallee Hickman
Western Governors University
Jacques Pinault
Georgia Southern
Jarrett Glasscock
Texas Tech University
Jasmine Housel
University of Tampa
Justin Tokes
Kent State University
Kara Bedingfield
Covenant Academy
Laura Long
Central Georgia Technical College
Laura Onogharo
Midwestern State University
Layne McCalmont
Round Rock High School
Lesdy canales
Austin Comminity College
Lincoln Turner
Lassen Community College
Maranda Bramlett
Virginia Western Community College
Marco Martinez
University of California Santa Cruz
Megan McCalmont
Abilene Christian University
Mohaddeseh AbbasZadeh
Southern Methodist University
Nicole Slamovitz
Univeristy of Tampa
Olubukola Adebanjo
Prairie View A&M University
Oluwasolabomi Agoro
Prairie View A&M University
Oluwatoyin Aweda
UTHealth School of Dentistry
Omoye Oribhabor
Prairie View A&M University
Owen Ellingson
Owen Ellingson
Pablo Mojica Martinez
Lonestar College CyFair
Qionte Johnson
Arizona State University
Rachel Gondek
Reinhardt University
Ryan Thompson
Palo Alto University
Simbiat Shodeinde
Prairie View A&M University
Syed Ahmed
Medical University of Silesia
Taleia Stephens
New Jersey City University
Temitope Fariogun
Prairie View A&M University
Tia McNary
University of Texas at Austin
Tori Knoss
Miami Dade College
Trey Masek
Texas Tech University
Yecheskel Francis
Rutgers University
Heather Newnum
Lincoln Christian University
Sara Klenke
Miami University
Tatiana Bolds
Emory University
2017 Scholarship Recipients
Abigail Blanchet
Saint Michael's College
Abimbola Abidemie Olagunju
MA College of Pharmacy & Health Sci Un
Alaina Bigelow
California State Un East Bay
Alan Backlund
Angelo State University
Alan Kringel
Palm Beach State College
Alana Cavanaugh
Gulf Coast State College
Alana Willingham
Texas Tech University Health Sci Centers
Alexis Bullock
Norfolk State University
Alexis Langham
Oklahoma Baptist University
Alexis Marrufo
texas A & M University at College Station
Alireza Atabaie
Southern Methodist University
Alyssa Hudson
Anderson University – IN
Amanda Gaudin
Oklahoma Christian University
Amanda Perera
Indiana University
Amandeep Singh
LaRoche College
Amber Mayeru
university of New Orleans
Anahay Fuchu
Bellevue University
Anna Beth Wehr
Truman State University
Anne Sauber
North central Texas College
Arizona Sky Hinkle
Purdue University
Ashley Baptiste
Valencia College
Ashley Dyer
Liberty University
Austin Bonebrake
University of Oregon
Austin Long
Central Georgia Technical College
Aylin Acosta
University of Indianapolis
Beatrice Dibaski
Shelton State Community College
Blanca Tovar
UW- Parkside
Brandy Esther
Black Hills State University
Breonda Harris
Trinity Washington University
Briana Shackelford
Austin Community College
Briana Swift
Chamberlain University
Brianna Specht
Joliet Junior College
Britnee Marshall
Northern Virginia Comm College
Brittney Braddee
California University of Pennsylvania
Brooke Tokes
Bowling Green State University
Caryria Davis
Middle Tennessee State Un
Charles Peavy
Webber International University
Cheyanne Frayre
West Virginia University
Chris-Annie Joseph
Louisiana State University
Christian Egbonim
University of Texas at Austin
Christian West
Compass College of Cinematic Arts
Christiana Toriola
Prairie View A&M Un College of Nursing
Christopher Robison
University of Central Oklahoma
Cindy Barefield
Columbus Technical College
Cole Tacker
Texas Tech University
Daniel Lavelle
Johns Hopkins University
Danielle Mabry
Hardin-Simmons University
David Chan Yang Kim
Otis College of Art & Design
David Joseph
Baton Rouge Community College
Devyn Santoyo
Embry-Riddle Aeronautical University
Dominque Phillips
Troy University
Dottie Holomek
Iowa Western Community College
Drew Miller
Truman State University
Edward Hebert
St. Ambrose University
Eliza M Cheratoiu
Malcom "X" College – City Coll of Chicago
Emily Coop
Truckee Comm College
Emily D Fitch
University of South Carolina Beaufort
Enrique Parra
Northampton Community College
Everard Nadler
Coastal Carolina University
Feroz Fernandes
DePaul University, Chicago
Freda Obuseh
Lonestar College
Genine Hawkins
Chatthoochee Tech College
Greyson Turner
College of Charleston
Hanna Hone
Atlantic Veterinary College
Heather Newmum
Lincoln Christian University
Heather Williams
Ashford University
Hien Trinh
West Virginia University
Huzaifah Khan
University of Illinois at Chicago
Isabel Mueller
Arizona State University
Jacques Pinault
Armstrong State University
Jaelyn Fox
Houston Baptist University
Janice Ramos
Palo Alto College
Japhet Mfebe
Davenport University
Jarrett Glasscock
Texas Tech University
Jatae Bryant
Clemson University
Jay LeClercq
University of Central Oklahoma
Jennifer Torres
El Camino College
Johana Tovar
Texas Women's University
John Fretcher
Holyoke Community College
John Wesley Ramsey IV
Wright State University
Jordan Brown
Southern Illoinois Un Edwardsville
Joshua Fung
Seminole State College of FL
Julissa Macha
Houston Community College Coleman
Justin Tokes
Kent State University
Katelyn McLaughlin
Kennesaw State University
Kaylon Bendau
Sam Houston State University
Kelly Jurden
Texas Lutheran University
Kelsey Kelly
University of Texas at San Antonio
Kiara Davis
Mississippi University of Women
Kimberly Davis
Delaware Tech & Comm College
Kindra Langley
Waldorf College
Kristie Kemper
Florida State University
Kristie Sain
Temple College
Kristin Cisewski
University of North Georgia
Kyler Walle
Eureka College
Kylie McWhortee
Tarrant County College
Larissa Morris
Savannah College of Art & Design
Laura Onogharo
Midwestern State University
Lauren Abeyta
Franciscan University of Steubenville
Lesdy Canales
Austin Community College
Lidiane Santos Bishop
Cincinnati State Technical & Com College
Llincoln Turner
Lassen Community College
Maaz Syed
University of Texas at Austin
Madai Guerrero
University of Mary Hardin – Baylor
Maddison Awalt
University of Texas at Tyler
Madison Whitfield
LeTourneau University
Maranda Bramlett
Virginia Western Comm College
Marco Parmelee Martinez
University of California Santa Cruz
Margarita Guerrero
St. Edwards University
Maria Bui
University of Memphis
Marques Hensley
Wytheville Community College
Marquis Kempson
Clark Atlanta University
Mason Greene
Mountain Empire Comm College
Matthew
Central Michigan University
Matthew Campbell
Texas State University
Max Lipel
University of Missouri – Columbia
Mayra Munoz
Montclair State University
Mercedes Ramsey
University of Dayton
Mitchel Yokem
Front Range Comm College
Mohaddeseh Abbas Zadeh
Southern Methodist University
Moriah Buckwalter
Norhteastern University
Mustofa Bahrami
Virginia Tech
Myrtis Loudermilk
Angelo State University
Nicholas Malcom
Montgomery County Community College
Nicole Slamovitz
University of Tampa
Nikolaus Rodriguez
Blinn College
Noah Blanco
University of Mississippi
Noe Holguin
St. Edwards University
Oluwasalbomi Agoro
Prairie View A&M Un College of Nursing
Pablo Mojica Martinez
Lonestar Cyfair
Patricia McNeil
Bethel University
Pingting Li
Harold Washington College
Qionte Johnson
Arizona State University
Raven Wood
Spelman College
Rebecca Ann Alby
Ashford University
Rosie Woolford
Delaware State University
Ryan Cantrell Thompson
Palo Alto Un-Pac Grad School of Psy
Ryan Curfman
University of South Florida
Ryan O'Keefe
UNLV
Samantha Salapare
Tarelton State University
Samatha Foster
BYU – Idaho
SaMone Patrick
Johns Hopkins University
Sean McCarty
Boston Conservatory at Berklee
Sharon Alston
Walden University
Sidney Naseralla
Texas State University
Stevie Martinez-Farias
Bennington College
Sydney Nautais
Calumet College of St. Joseph
Syed Ahmed
Medical University of Silesia
Tamara Girton
Rio Salado College
Taylor Sansone-Jones
University of Missouri – Columbia
Terrence Odrick Jr
Wilmington University
Terri Smith
North Central University
Tori Knoss
Miami Dade College
Tori Kolody
PennState
Travis Montgomery
University of Texas at San Antonio
Trevor Emrick
University of Colorado – Boulder
Trey Hecker
University of Central Missouri
Trey Lucie
University of Central Florida
Trey Masek
Texas Tech University
Trisha Keesling
Mississippi University of Women
Tyler Wurth
Ohio University
Ufumoa Egurefa
Chamberlain College of Nursing
Vincent Harris
Georgia State University
Will Wehe
Arizona State University
William Edward Flores
University of California Irvine
Yecheskel Francis
Rutgers University
Yung Whei Wang
DeAnza College
Zacchaeus Carter
McMurry University
2016 Scholarship Recipients
Ahofolau Uhatafe
Galen College of Nursing
Alexandra Emery
Indiana State University
Alyssa Gift
Stephen F. Austin State University
Anna Elizabeth Wehr
Truman State University
Anna Sullivan
Houston Community College
Brandon Geppert
California University of Pennsylvania
Brooke Tokes
Bowling Green State University
Carlos A. Lopez
Arizona Western College
Chase Hampson
Lindenwood University-Belleville
Chaz Dominguez
DePaul University
Chelsa Powers
Sinclair Community College
Chetan Dhir
University of Texas Austin
Christine L. Perkumas
Metropolitan Community College
Daniel Lavelle
Johns Hopkins University – School of Education
Dustin Chad Sampson
East Central University
Edward J. Williams III
University of Florida
Emily Nasett
Columbia College of Nursing
Eric Niyokwizera
Richland College
Feroz Manuela Quirino Fernandes
DePaul University
Haley A. Wollmuth
South Dakota State University
Hana Weldesenbet
University of Maryland, Baltimore
Isaiah Lawrence
Aiken Technical University
Jamie Ballard
Western Governors University
Jazmine Nairn
Concord University
Jenifer Orndorff
Bluffton Univversity
Josie Martinez
Jersey College School of Nursing
Juilanne Persa
University of Central Oklahoma
Justin M. Tokes
Kent State University
Kristen Gilchrest
Cape Cod Community College
Lauren Smith
Texas A&M University-Commerce
Mark Berman
University of Pittsburgh
Melissa Lopez
Arizona Western College
Monicka Fosnocht
Bastyr University California
Noel Struening
Mesa Community College
Paris N. Hickman
Virginia State University
Paul Murianki Ragwa
Concordia Theological Seminary, Fort Wayne, Indiana
Qionte Johnson
Arizona State University
Rebecca Ann Alby
Ashford University
Sharon Alston
Walden University
Suzette Ryan
College of Staten Island
Terri Smith
North Central University
Torian Burns
University of Central Arkansas
Troy Lawerence Trinidad
Navarro College
Uriel Smith-Jackson
Coastal Carolina University
2015 Scholarship Recipients
Brooke Tokes
Bowling Green State University
Chris-Annie Joseph
Baton Rouge Community College
Devin Deaton
Arkansas Tech University
Feroz Manuel Quirino Fernandes
De Paul University
Jamie Bohlen
Doane College
Justin Tokes
Kent State University
Maria Theresa Roberts
Casper College
Mark Liban
Idaho State University
Oluwatomiwa Bami-Ogunbiyi
University of Texas at Tyler
Ouida Campbell
Jefferson State Community College
Samuel Cooney
Kansas State University
William Smith
Arapahoe Community College