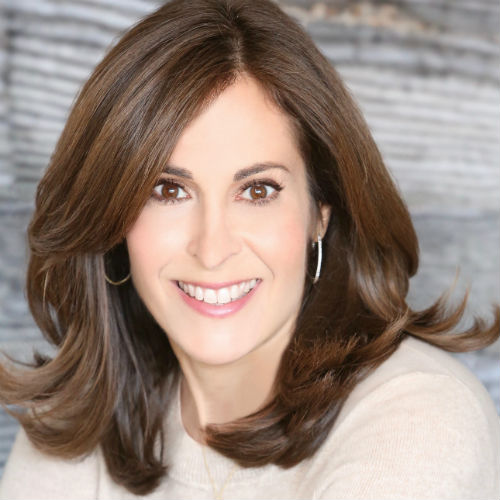 Barbara Reich is the founder of Resourceful Consultants, LLC, a firm specializing in the organization of people, their lives, and physical spaces. Known for creating solutions that are as aesthetically appealing as they are practical, Barbara transforms each space from the inside out. From powerful executives to busy mothers, clients appreciate Barbara's unwavering confidentiality and eye for design. Barbara speaks on a variety of topics including: Organization in the Age of 24/7 Connectivity, Organized Home = Organized Work, Chaos No More: Reduce Stress and Increase Productivity Through Organization, Organizing Your Kitchen for Optimal Nutrition, Organizing Your Home Efficiently, Organizing for Academic Success, and Enlightened Organizing.
In 2014, Barbara co-founded Never Caught Up, LLC, focusing on work life integration, women's empowerment, and wellness. As a keynote speaker and consultant, Barbara combines humor, analytical data, and anecdotal evidence to demonstrate how women can achieve greater productivity and a deeper level of fulfillment in their lives.
Barbara earned a Bachelor of Arts degree in Psychology from the University of Pennsylvania and a Masters in Business Administration from New York University. She began her career at Pricewaterhouse Coopers, LLP and then worked as a consultant at The Hay Group.
A native of North Miami Beach, Barbara lives in Manhattan with her husband and teenage twins. Barbara has appeared on the Today Show, Inside Edition, Fox News, Good Morning America and New York 1 and has been featured in the New York Times, New York Post, Real Simple, InStyle, People StyleWatch, Men's Health, Family Circle, Better Homes and Gardens, AARP Magazine, and O Magazine among other publications. She is also the author of Secrets of an Organized Mom, winner of the Mom's Choice Award.
About this Presentation:
In our fast paced, technology driven world, _ÑÒbrain drain_ѝ and poor time management is a common and pervasive problem. We are constantly pulled in a million different directions and rarely allowed time for deep thinking and creative pursuits. Barbara Reich, author of Secrets of an Organized Mom, will teach you how to maximize your efficiency and gain control of your life. Providing tips that are practical and readily implementable, Barbara will help you create time saving habits, be strategic in how you spend your time, determine priorities, and accomplish your goals.