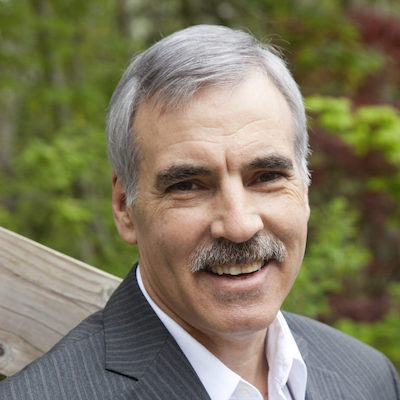 The Quest for Purpose: A Self-Discovery Process To Find It And Live It!
Ken Keis, Ph.D., is a foremost global authority on behavioral assessment strategies and processes, an expert in leadership, purpose, and wellness. He has authored over 4 million words of content, including 500 articles, 4 books, and a dozen assessments. Ken's purpose is to help others to Live, Lead and Work On Purpose! Dr. Keis is President and CEO of Consulting Resource Group International, Inc. (CRG), which has served thousands of companies, associations, industry groups, and leaders in over 30 countries.
In the past 30 years, Ken has personally conducted more than 3,000 presentations and 10,000 hours of coaching and consulting. He is a highly sought-after author, speaker, trainer, podcast host "Secrets of Success TM with Dr. Ken Keis", and TV and media guest. His latest books include: Why Aren't You More Like Me?, Deliberate Leadership, and The Quest For Purpose. His experience covers all areas of development—career, business, sales, personal, professional, purpose, wellness, leadership, communications, team building, HR, and organizational. More than 1 million people in 30 countries and 12 languages have engaged CRG processes to enrich their lives. Clients include Boeing, Chrysler, Honda, London Drugs, AT&T, GTE, Manulife Financial, European Center for Leadership Development, universities, career centers, and thousands of HR professionals, coaches, individuals, and small business owners around the globe.
About this Presentation:
According to Gallup's recent 142-country study, less than 13% of the global workforce is engaged at work! Why? Simply put, people lack a sense of purpose. But there is an answer to this problem by discovering our purpose and passions which includes our interests, gifts and natural talents. This is not only incredibly enriching and personally meaningful, but it demonstratively increases our fulfillment and success.
The Quest for Purpose session is an interactive process that will teach individuals how to discover and live their life "On Purpose" and assist them to help others do the same. Learn about the character traits and mindset of successful individuals – plus you will be given a specific process to confirm your purpose and passions. Dr. Keis' dynamic, high-energy session is based on his book, The Quest For Purpose: A Self-Discovery Process To Find It And Live It!