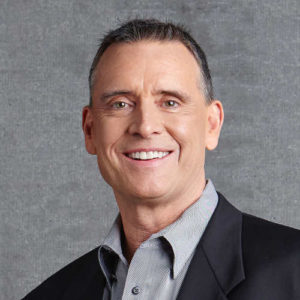 Healthy Living: Your Links to Personal and Professional Success
Todd Whitthorne brings a combination of passion, credibility, and content that few can rival. Todd firmly believes we all have a desire to maximize our impact in life but to do so we must build a healthy platform. Anyone that hears Todd speak comes away understanding that "your body's beautifully designed, it's never too late, you must start where you are, and no one has more impact on your health and future than you do." His dynamic blend of information and motivation, customized for each client, gives every attendee specific steps they can take today that will positively impact their health and performance.
Todd Whitthorne is the President of ACAP Health, a company committed to dramatically improving the healthcare trends of individuals and employers nationally. He is a member of the American College of Sports Medicine, the International Association for Worksite Health Promotion, and Vistage International.
After graduating from UCLA with a BS in Kinesiology with an emphasis in exercise physiology, Whitthorne began a broadcasting career that has taken him from Washington DC to Phoenix and Dallas. He has won an Emmy and a Katie award and since 2005 has served as the television host for the Dallas Marathon. Prior to joining ACAP Health, Todd spent 14 years as a senior executive at The Cooper Aerobics Center.
An accomplished and frequent speaker to corporate groups, schools, and nonprofit organizations, Whitthorne is well versed in a variety of wellness topics. His presentations include: "Your Health, Your Responsibility;" "Healthy Living: The Links to Personal and Professional Success;" "The ABC's of Nutritional Supplements;" "Fitness for Life;" "Building a Better Brain," "Corporate Wellness Pays Big Dividends," and "Building Healthy Habits."
About this Presentation:
As a corporate leader, you are faced with an enormous challenge: finding strategies to effectively manage your personal health while at the same time identifying solutions to stop the ever-escalating cost of healthcare for your organization. Todd Whitthorne, a nationally recognized authority on both personal and employee health, will deliver a high-energy presentation that will provide specific steps you can take to measurably impact both your personal health as well as the health of your employees. Learn how strong leadership, company culture, and programs that target health risks such as pre-diabetes and Metabolic Syndrome can have a positive effect on your bottom line.
Key Takeaways:
Understanding why the explosive growth of risk factors such as obesity, pre-diabetes, and metabolic syndrome are potentially devastating to individuals and organizations.
Realizing that most health challenges are a function of choice and lifestyle rather than genetics.
Receiving a definitive game plan as to how to make the necessary changes to measurably improve one's health, productivity, and quality of life.