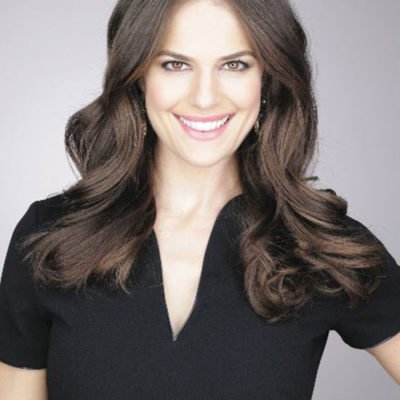 Internationally-acclaimed keynote speaker, author, psychologist, and go-to media wellness expert, Dr. Zelana Montminy brings a fusion of talents in one media-savvy package. She is the author of 21 Days to Resilience (HarperElixir). She holds Masters and Doctorate degrees in Clinical Psychology with a Specialization in Health, as well as a Certificate in Plant-Based Nutrition from Cornell University. She has been a guest on Good Morning America, The Today Show, E!, TV Guide Network, and Fox News – and has shared the stage with some of the leading voices in the health space. Dr. Z also served as the Health & Wellness correspondent for "PopSugar Now!" on the TV Guide Network to millions of viewers. She played an instrumental role in developing online content for the media brand which in October 2015, received 1 billion visitors, with Dr. Z's video segments alone receiving over 21 million views collectively. She is currently creating and hosting video content for Thrive Market and FoodStirs, and makes regular appearances as an expert in the pages of Huffington Post, Redbook, and Psychology Today. Dr.Z is a prominent presence on the lecture circuit, addressing academic institutions, businesses, and non-profits at conferences and retreats on a range of topics. Whether addressing an intimate gathering at a retreat or a large-scale auditorium, Dr. Z shares the knowledge, science, and practical tools necessary to manifest true transformation in all aspects of life.
About this Presenation:
Research at the Duckworth Lab at the University of Pennsylvania's Positive Psychology Center has established that resilience correlates with success more often than talent. How can you achieve true resilience in your life? Dr. Z will share with you her tips and recommendations for embodying true grit and resilience and getting your life on a path to real and vital success.
Explore the concepts in Dr. Montminy's upcoming book 21 Days to Resilience, from HarperCollins, and enjoy a unique opportunity to connect with the author personally on this transformative topic.